If you're out on a family drive on the southern end of Lake Macquarie, stop by this playground in Martinsville near Cooranbong. We discovered it on our way to orange picking on the Central Coast.
Recently installed in July 2020 by Lake Macquarie Council, this playground is a fun spot for kids. Although it's not that big, there is plenty to keep kids busy.
There is a large climbing structure for kids to clamber over and test their agility. It includes a rope climbing gym, small climbing wall, slide and monkey bars.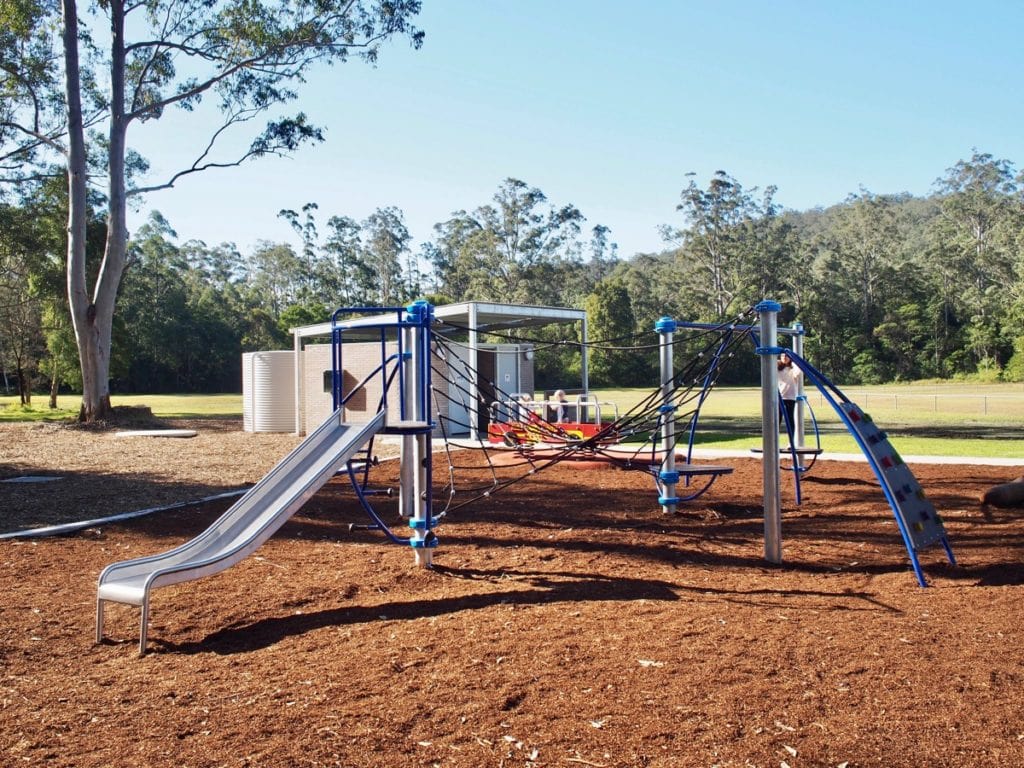 Kids can also climb all over a wooden goanna as well.
For musical kids, they can bang away on the xylophone.
The fire truck see saw is sure to be a hit with kids.
Surrounded by trees and next to a large oval, this playground has plenty of space for kids to run around, kick balls and make noise.
Bring some snags to cook up on the new barbecues while the kids play.
There are two picnic tables underneath the covered shelter as well as a concrete wall to sit on.
Address: Martinsville Road, Martinsville NSW (next to Martinsville Oval)
Ideal Age: Toddlers, Preschoolers, young school-age kids
Public Toilets: Yes and accessible toilet as well
Water Fountain: Yes
Picnic Facilities: Covered picnic tables
BBQ: Yes
Café Nearby: No. Get coffee and snacks in nearby Cooranbong
Find on map
In 2012, Reena founded Newy with Kids to share information about family-friendly Newcastle. Originally from Canada, she had no idea about what to do with her toddler and after searching unsuccessfully for a local family guide, decided to start her own. Since that time, both the toddler and Newy with Kids have grown keeping Reena busy. If you see her out and about, say hi.